You can't always talk only, one day you have to DO it!
We have discussed the risks of the decreasing genetic diversity in the Show Greyhound for so many times – last in a talk on the Greyhound World Congress in Norway this year: link
As breeders of a rare breed we have a particular responsibility. Each single litter might have consequences for the future of the whole breed. Therefore, every breeder has to face a choice which strategy he should follow. Taking the "safe path" with proven combinations and nearly guaranteed success to produce the hundredth multichampion with a nearly identical pedigree? Or focusing on conservation and enlargement of the gene pool, but probably in conjunction with absent success in the show ring…?
Even our harshest critics might think in one or two quiet minutes – which of the two strategies might be the crucial factor to save the breed for the future?
Our last two litters were already deliberately planned aside of the current mainstream, but this time we even want to go a step further. For a cautious inflow of fresh blood we considered only one suitable source: the Greyhounds who are still doing the job which formed the breed in the last 3000 years. Neither Greyhounds bred for the racetrack nor Show Greyhounds with a lure coursing licence, but "true" hare coursing hounds.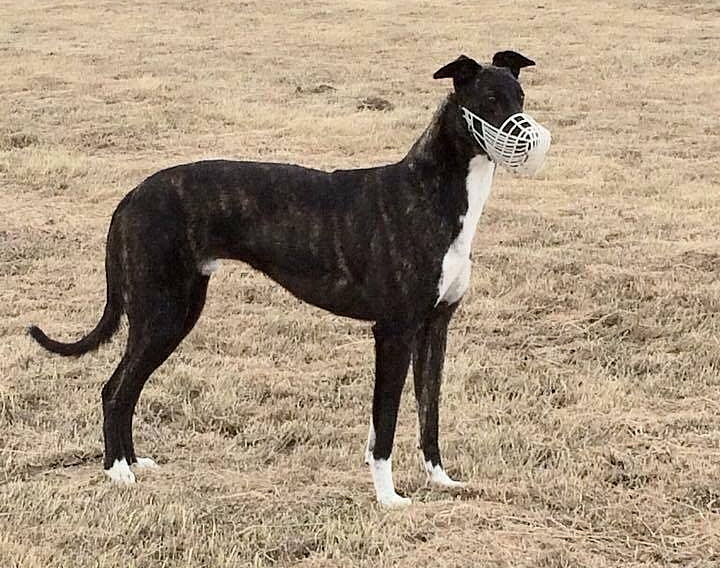 Thanks to the hint of a friend in Ireland (thank you so much, Suzanne!), we found this striking male: Mulboy King, bred and owned by the McCall family in Northern Ireland. Admiring photos is one thing, but seeing the dogs in flesh another… so we spent a few days in Ireland, traveled more than 1000km around, visited several breeders and studs and also watched Coursing Greyhounds at work.
We could see a lot of impressive dogs! Not all of them "beautiful" in the sense of the show ring, but on the other hand, several of our ideas concerning functionality had to be revised a little bit. That's it!
We were especially impressed by the calm and friendly temperament of all dogs we met – towards humans and towards other dogs. Huge muscular males were led alongside the coursing field by children…
Of course we had to meet Mulboy King as well!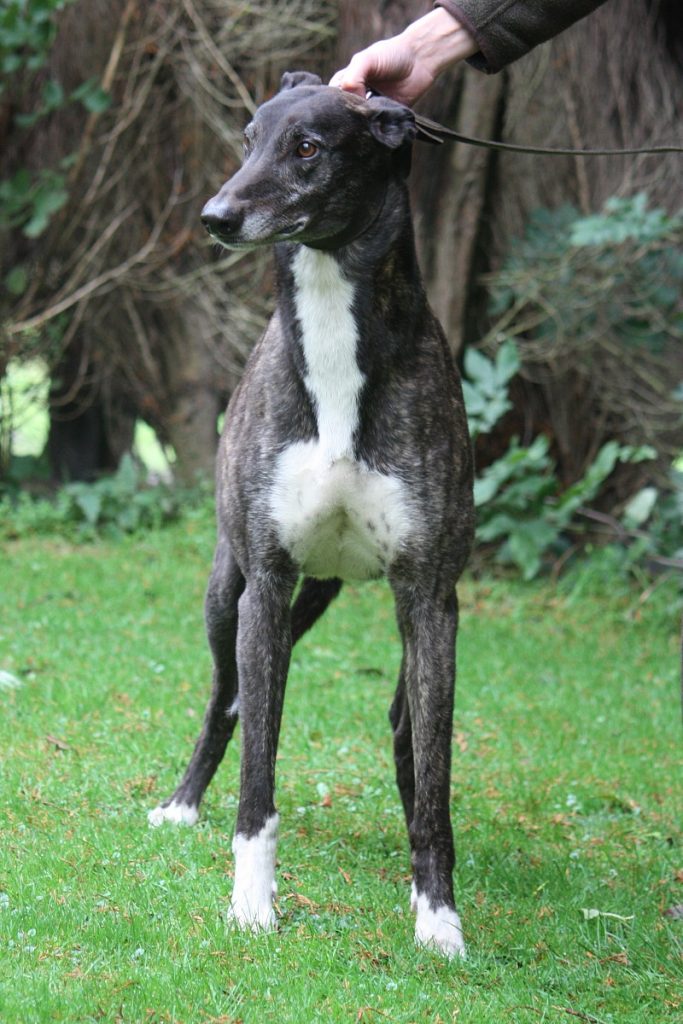 And that's him, a bloke of a dog!
Huge, muscular, but very elegant and light-footed in movement. Beautiful lines and angulations, we expecially liked his layback of shoulder and return of upper arm – so different from the straight fronts in racing stock (and from the weak ligamentation in many modern Show Greyhounds). We also could see a few puppies after him, who couldn't deny their father.
He's exactly what we were looking for: a working dog with all the attributes of the standard.
The mother-to-be is our little Schnecki, who already prove her outstanding breeding potential in our U-litter. More on the light and elegant side, she might match well with this strong and substantial male.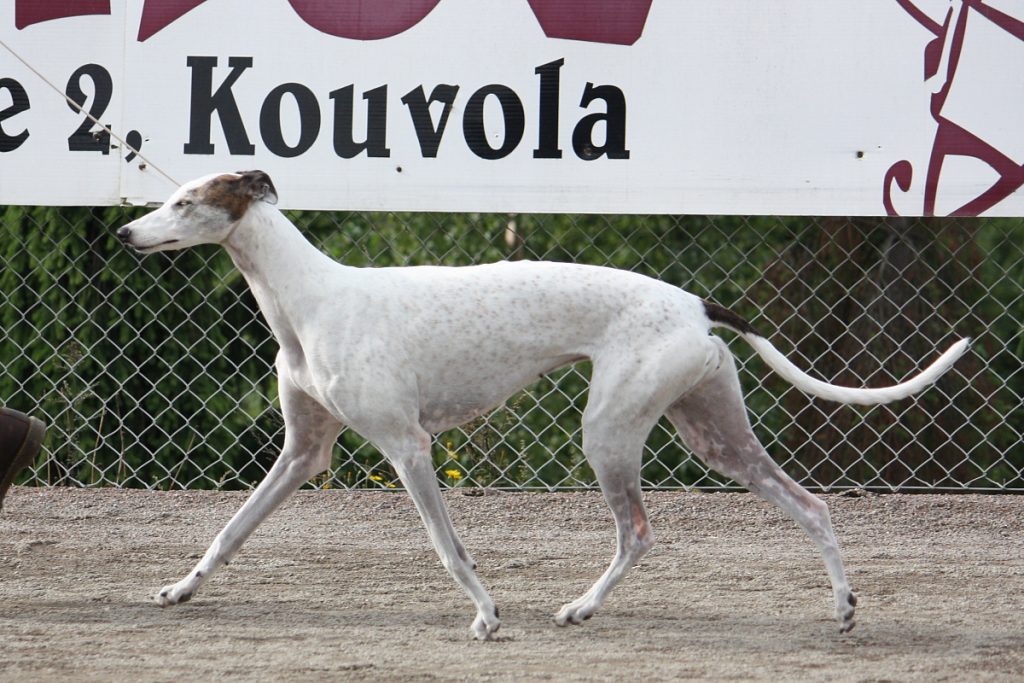 We expect her next season for spring 2018.
To our knowledge, linecrossing between show and coursing lines has't been done for the last 80 years. The result might be a surprise? Probably not, as both parents are quite linebred and their first generation offspring should be relatively uniform (if Mendel is right!). We expect an even litter of puppies with average size and substance, moderate angulations and strong bone. Colours redbrindle and red, probably also parti and dilute.