Can you spot the Easter Bunny?
Check the shadow 😉

Actually, these easter photos could have been taken in Northern Germany as well this year, but these are from Finland.
Even if everyone is waiting for spring now, a good run in the sunny snow must be Greyhound Paradise!
Some more photos, taken by Mia – who wouldn't like to run with them?
Officer Jenny keeps the pack in order!
Starring:
Rinus (Rumford Salvator)
Loretta (Rumford Souvenir)
Dora (Rumford Ultravox)
and Officer Jenny (Magtaf Kick'Em Jenny)
And in Munich? We nearly don't dare to post…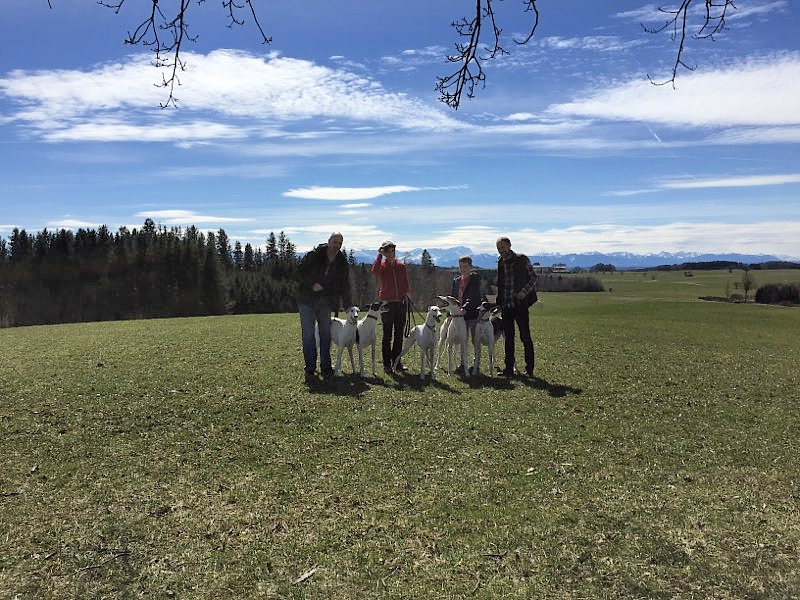 Spring walk with Sammy's family.
The "Zugspitze", highest mountain in Germany.