One of the most wonderful aspects in showing, breeding and judging dogs is to be part of an international community of breed fanciers – you will get in contact with people all over the world who share the same enthusiasm for Greyhounds. And many of them will become friends!

Land of a thousand lakes…
In July, we had the great pleasure to be invited to Helsinki for a weekend. Dominik for judging Greyhounds, Whippets and Italian Greyhounds at the Kartano Summer Show (find the Greyhound results here), Barbara for a talk about Genetics in the evening (slides can be seen here).
Needless to say that we enjoyed every second! Weather was perfect, the whole athmosphere was so relaxed, and the best of all was of course to meet so many old and new friends!
.. not only friends, but also family! Mia and Mika came for a visit, too, and of course they had Dora with them, Fin Ch Rumford Ultravox.
We haven't seen her for 2 years, and were absolutely stunned. Another U-puppy who developed exactly as we hoped for that litter. Sound, balanced, not too big, muscular and not exaggerated at all. That's our picture of a Greyhound!
And this little guy?
Also part of the family – Usti's son "Ozzy", Christcile's Olmaia, who moved from France to Finland. So happy that we could meet him and his wonderful halfbrother Buu!
Unfortunately, we couldn't extend our stay this time, and so we had to leave back home after only 2 days. Wish we could have stayed longer! Holiday plans for the following years are already made…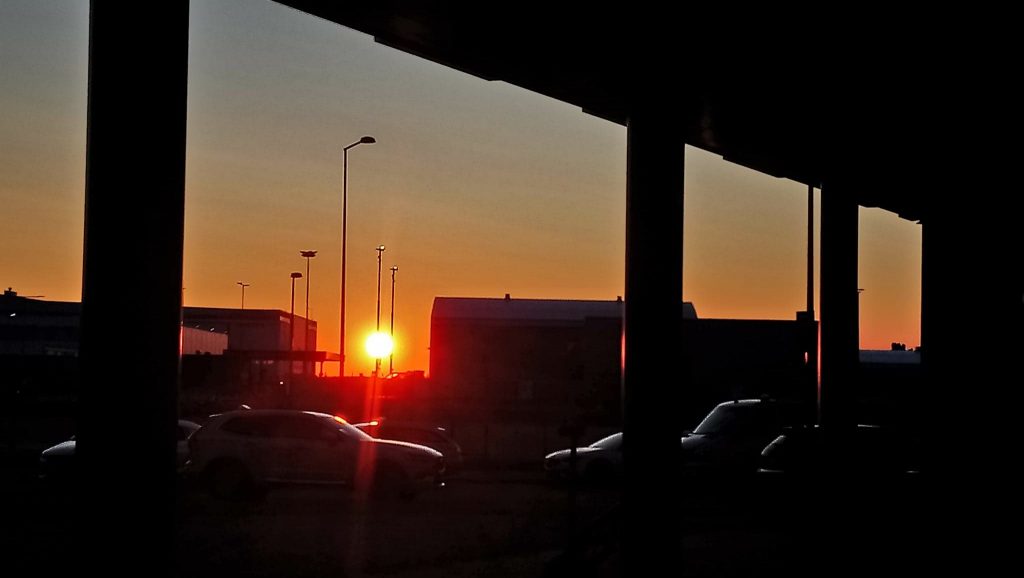 Goodbye Finland, hope to be back soon! (sunshine at 10 pm around the airport…)